BTG supplier 10mm strengthened glass safety glass
Product Introduction:
BTG supplier 10mm strengthened glass safety glass
Glass name: factory 10mm strengthened glass
Other name: factory 10mm strengthened glass, manufacture 10mm strengthened glass, BTG architecture 10mm strengthened glass
Glass type: float glass, strengthened glass
Glass shape: round strengthened glass, curved strengthened glass, square strengthened glass, rectangle strengthened glass, flat strengthened glass. Customized acceptable.
Product details
BTG 10mm strengthened safety glass
BTG 10mm strengthened glass is a type of safety glass processed by controlled thermal or chemical treatments to increase its strength compared with normal glass, which is actually a type of prestressing glass. In order to increase the strength of the glass, chemical or physical methods are usually used to form compressive stress on the surface of the glass.12mm strengthened glass is one of popular decorative glass, such as: bathroom glass, partition glass, door glass, etc.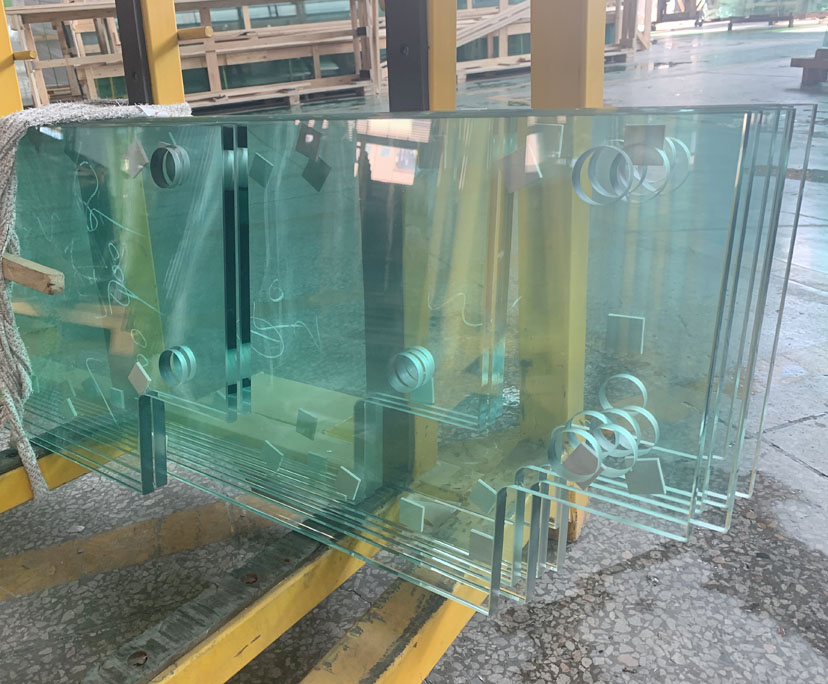 Glass characteristics
1. Safety glass. Even if strengthened glass is damaged by external force, the debris will be a honeycomb-like dull small particle, which is hard to cause serious damage to human body.
3. Strengthened glass has well combination with building decoration.
4. High strength. The impact intensity of strengthened glass of the same thickness is 3 to 5 times that of ordinary glass, and the bending strength is 3 to 5 times that of ordinary glass.
5. Modernization and attraction. Compared with pure glass, the strengthened glass is modern and attractive with excellent performance.
Applications
Flat strengthened and curved strengthened glass are safety glass. Widely used in high-rise building doors and windows, glass curtain wall, glass indoor partition, glass skylight, glass sightseeing elevator, glass furniture, glass guardrail, etc.
1. Tempered glass for doors and windows
2. Tempered glass for partitions
3. Tempered glass for kitchen splashback
4. Tempered glass for facade
5. Tempered glass for interior wall decoration
6. Tempered glass for shower panel
7. Tempered glass for skylight
8. Tempered glass for skyscraper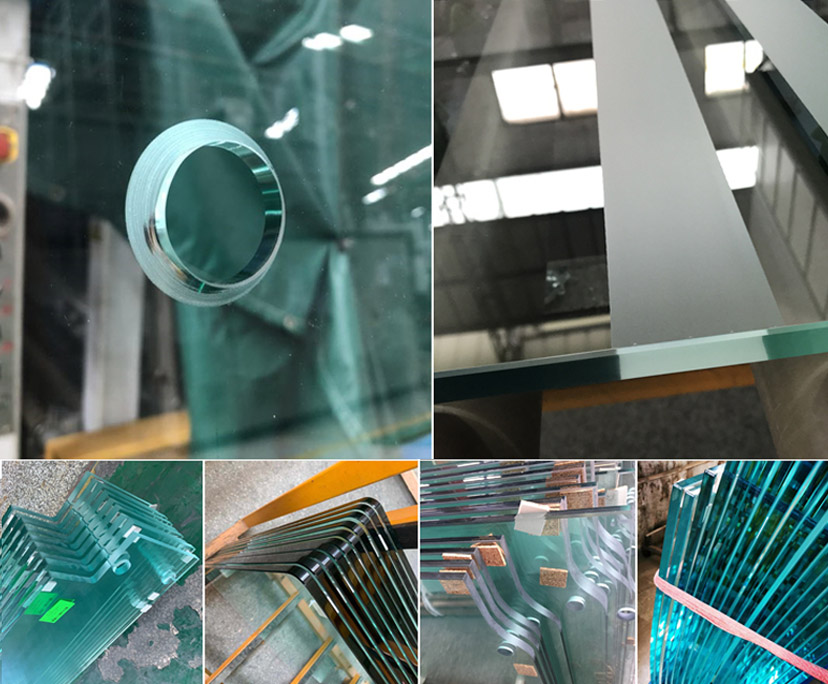 Specifications
Glass thickness: 10mm
Glass other thickness: 3mm 4mm 5mm 6mm 8mm 12mm 15mm 19mm
Glass type: float glass, strengthened glass
Glass maximum size: 2440mm*8000mm
Color: clear glass, low iron glass, Europe grey glass, French green glass, ford blue glass, ocean blue glass, crystal bronze glass, black glass.
Certification: BS6206/EN12150/CSI and SGCC
Packing: All strengthened glass packed in safety strong polywood crate banded with steel strip, suitable for ocean and land carriage.
1. Put cork between two glasses.
2. Crate has space for forklift loading and unloading.
Delivery time: 8-10days, urgent can be acceptable.
More info of BTG
Welcome to contact us BTG for more information!
BTG Website: http://www.better-glass.com
BTG News and projects: https://www.better-glass.com/index.php/Admin/Index/index.html