BTG China manufacturer 10mm+12A+10mm clear tempered insulated glass building glass is made of two or more pieces of glass glazing sheets which might be low e or reflective glass or normal float colored glass and use sealant gumming and aluminum spacers which were filled with desiccant together. Insulated glass/ Hollow glass/Double glazing glass with the perimeter of the spacer that gets in contact with the glass is properly sealed with primary and secondary sealants to ensure it with air/argon tight.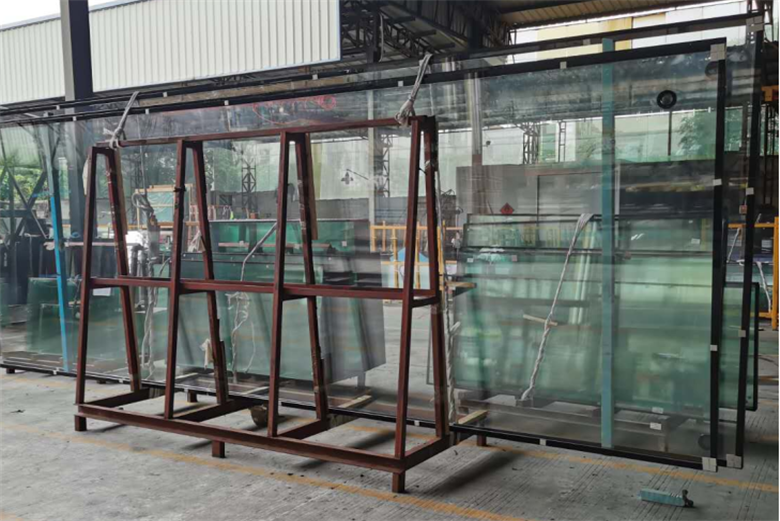 Advantage of insulated glass:
1 large energy-saving effect
High-performance insulating glass, due to a special metal film, can achieve a 0.22-0.49 shielding factor, which reduces the load on the indoor air-conditioning (air-conditioning), and the larger the window is opened, the more obvious the energy-saving effect.
2 improve the indoor environment
High-performance insulating glass can intercept the considerable energy emitted by the sun into the room, thus preventing the discomfort caused by radiant heat and reducing the dizziness caused by the evening sun.
3 rich colors and artistic
High-performance insulating glass has a variety of colors and can be used according to the needs to achieve a more ideal artistic effect.