12mm low iron 3D laser engraving glass
The laser engraving glass of a screen project have finished!!! The project use our BTG 12mm low iron 3D laser engraving glass.
At present, the domestic laser engraving machine can put the largest size of glass is 1600mm*4000mm, the maximum size of laser engraving pattern is 1500mm*3000mm.
This laser engraving glass screen is 2437mm*1545mm.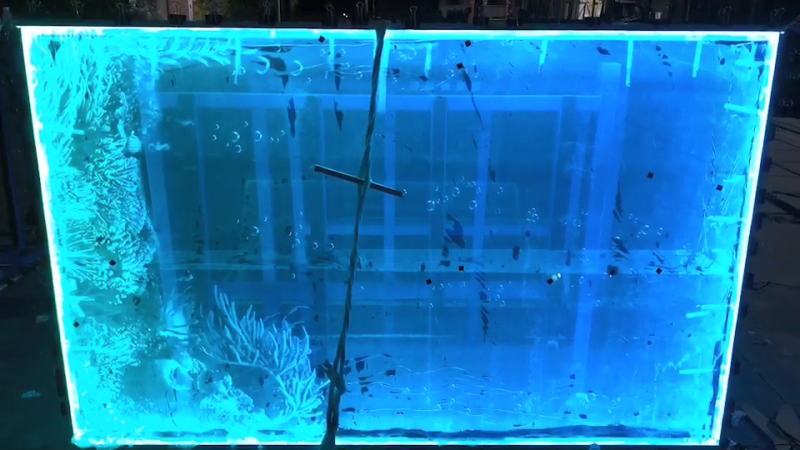 In order to ensure that the screen of such a large size can be adapted to the customer's design, we have produced a sample of 300mm*300mm before production to show the effect to the customer.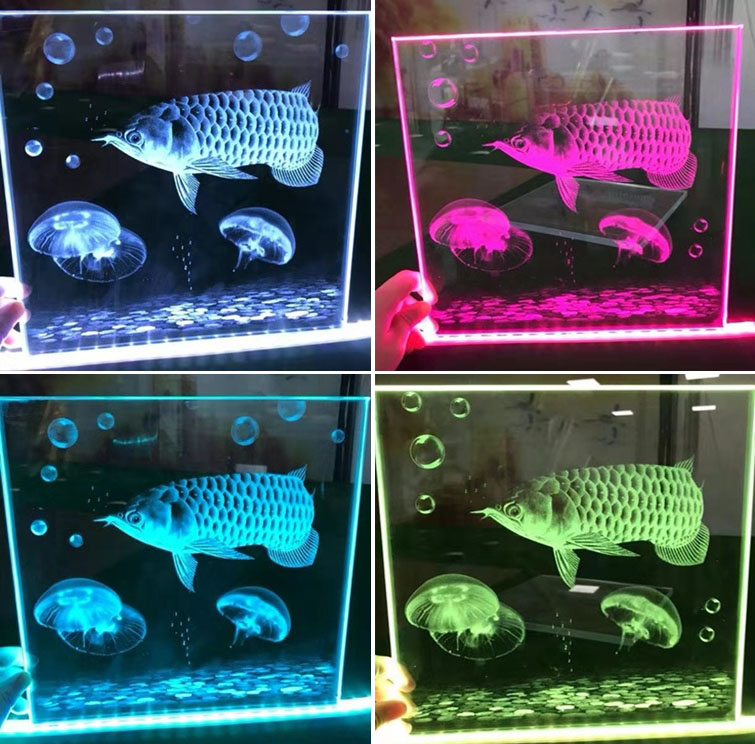 We discussed the design of the glass and the effect of the LED strip with the customer. The combination of the glass and the LED strip created a realistic underwater world.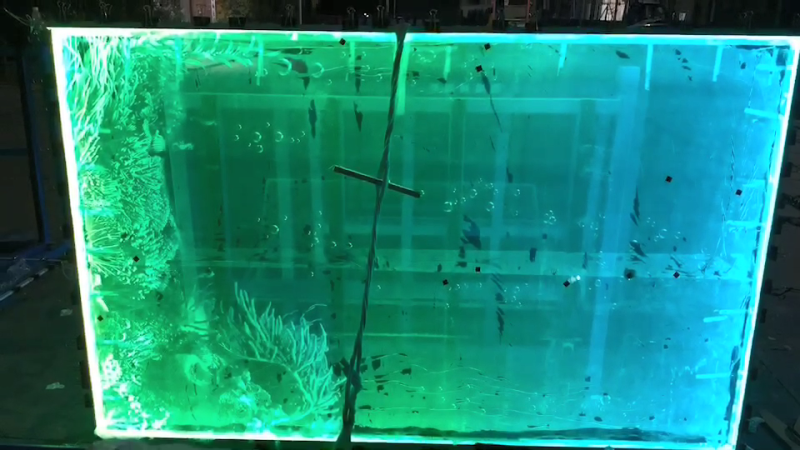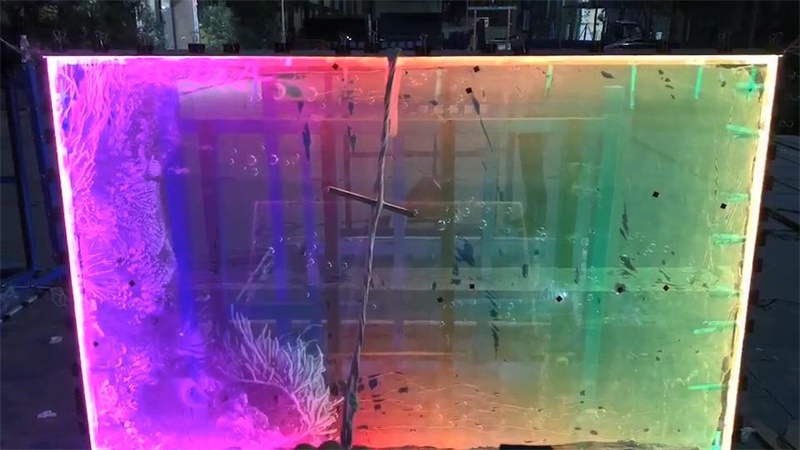 If you also have an idea about glass that needs to be implemented, please feel free to contact us, we are very willing to work with you to create a brighter living space.
www.better-glass.com