On September 28th, our customer of Dubai Rajesh arrived at our factory. We took him to our office and showed him the sample he need: 8mm tempered glass with black printing. He was very satisfied with the processing when he saw the finished sample. Not only the finished samples, we also patiently explained the background of our company and the newly promoted products for him.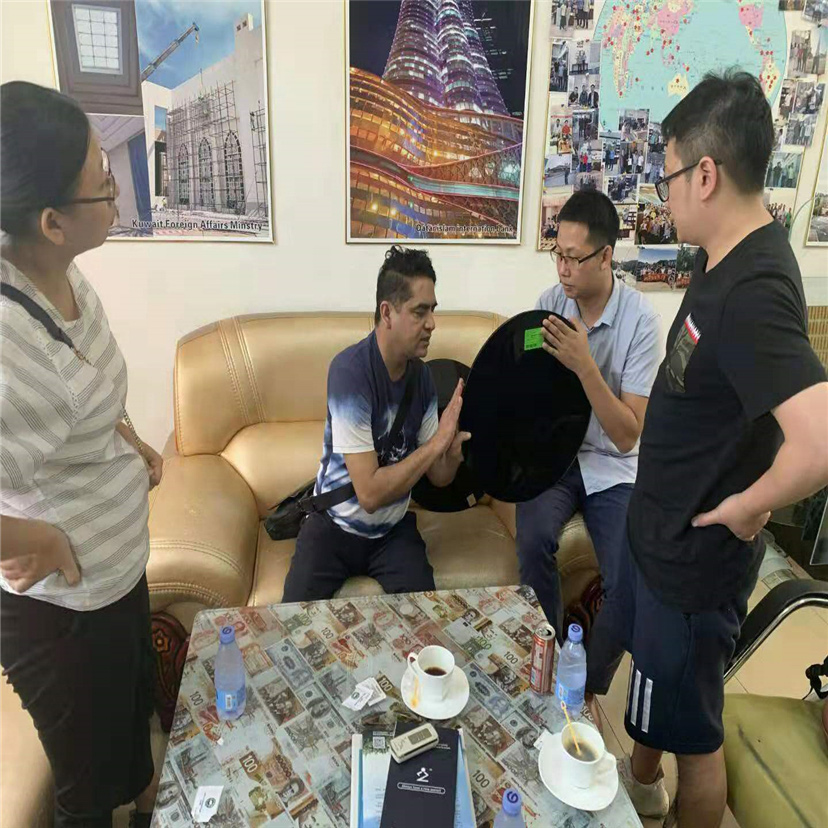 Then we took customers to glass production line. The customer is very impressed by the scale of our company, and is very optimistic about the strength of our company. He is willing to further strengthen cooperation with our company. After visiting the factory, we went to see another sample in the product packaging area: 6 mm extra clear tempered glass with painted in RAL 5021. After checking the size, thickness and color, the customer said that this is the glass he wants, and he is happy to take a picture with us. We are also very happy that our customers can satisfy our products and services.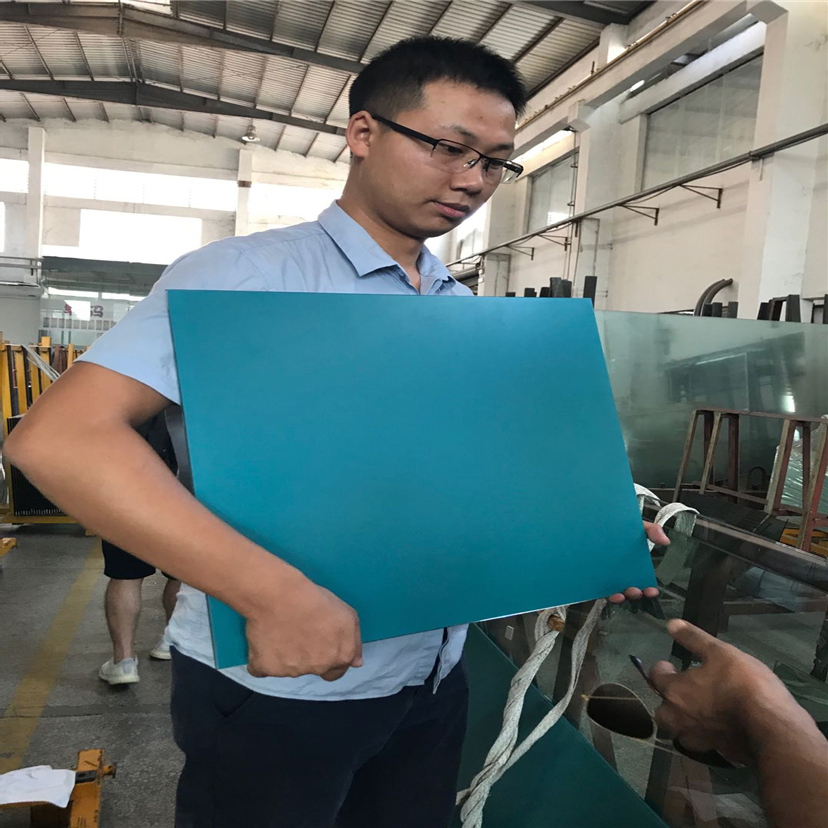 Finally, we took our customers to sample room. The customer asked about many kinds of glass, including laminated glass, insulating glass, balustrade glass, silk screen glass, smart switchable glass, tinted glass, coated glass, curved tempered glass, and wired glass,hot bending glass,digital printing glass, frosted glass,anti-bullet glass, fire-proof glass,reflective glass,Low-e glass,Finally, the customer is very interested in a hot product LED mirror. After patiently explaining the working principle of the LED mirror and the characteristics of the glass, the customer indicated that if have any demand will contact to us.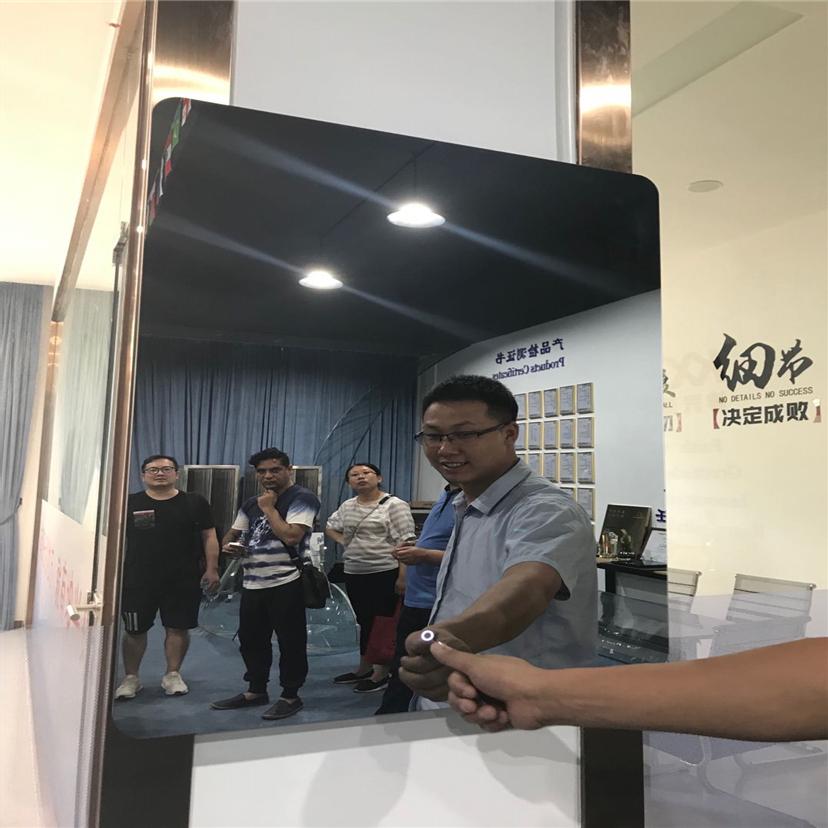 It is our aim to provide every customer service. It is our goal to provide the best products and services to our customers. We will move forward steadily toward this goal, only to provide for each of our customers a higher quality glass and service.