Glass partition interiors have become more and more popular in offices and commercial buildings.
BTG glass partition is an ideal solution in office. Why?
1. Clear or low iron/extra clear glass partition provide a transparent sight vision, gives people a more special and brighter feeling than in reality.
2. Aesthetic and neat, lighting improved.
3. Productivity improved.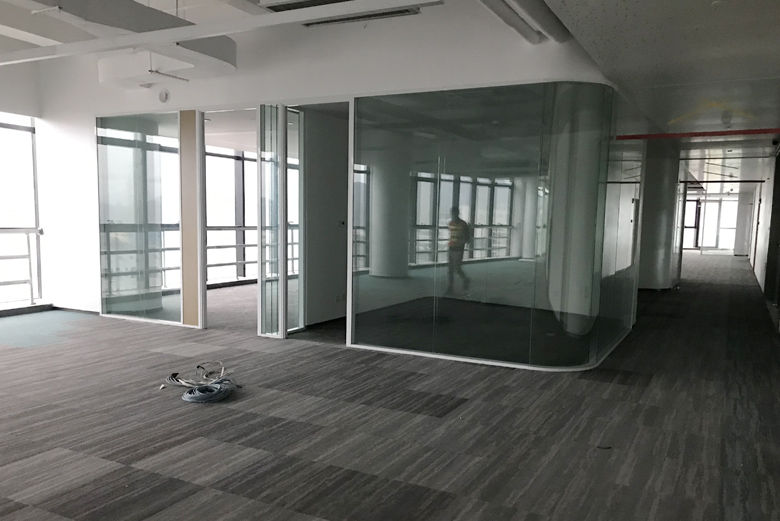 Details of BTG new project of clear curved tempered glass partition interior, the glass glue makes the glass and files get a well combination: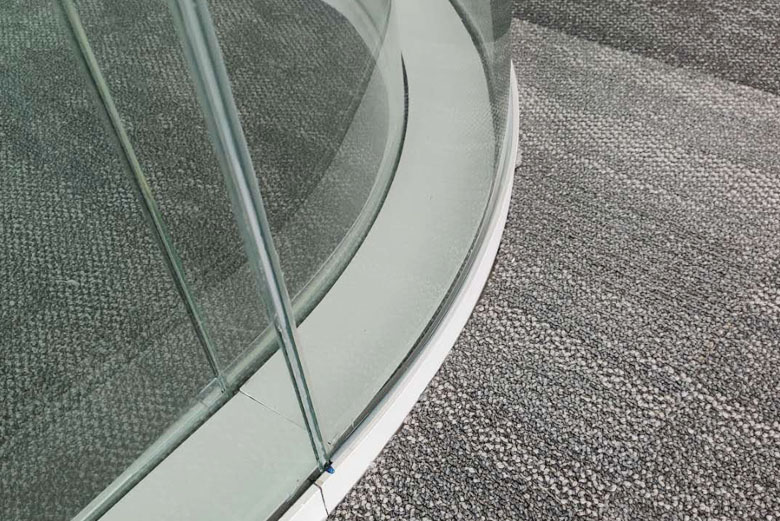 Edges polished of BTG clear curved tempered partition: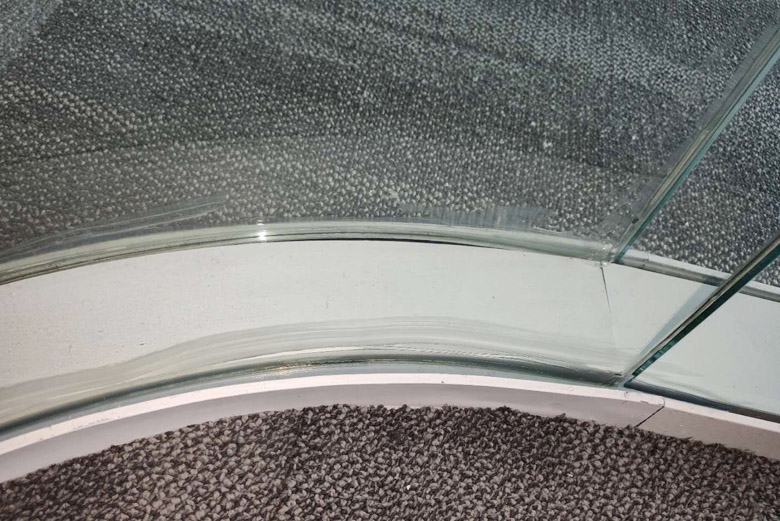 Above are some of the advantages of glass partition, well, the following will talk about what would be happened between BTG glass and partition, let's go!
1. BTG can be your designer. Any flavor u like, tell us, we can design it be your unique with your style!
2. BTG can be your glass manufacturer. We have over 20 years of experience in China of glass deep processing
3. Also BTG can be your installer to guide.
After all, one-stop service, you deserve it!
Will u worry about the quality?
BTG equipment is advanced, with products and certifications and test reports that meet the quality standards around the world, CE, CSI, SGCC, Intertek, etc. We BTG have many big project in domestic or abroad, they can be the gurantee. If u'd like to know more, pls feel free to contact us, u'll get a more details of partition glass and a specific introduction of our company!
For more glass information and BTG company introduction, please click our company website.
www.better-glass.com